My first Lynyrd Skynyrd Concert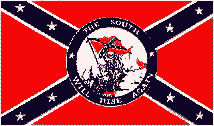 You know how they say that the first of a lot of things is the most memorable, like your first car, first love, first year of school (ugh......well not EVERYTHING I guess). I have to say though, my first Lynyrd Skynyrd at Huntsville, AL was a very unforgettable moment! I had bought the tickets well in advance. I also got three extra so I could invite some of my frynds. Well, I couldnít wait for the day of the concert, May 29, to finally come. Thatís all I could think of, and I was really pumped to go. After an eternity it seemed the 29 came, and I was jumping out of my britches. Iíll admit, I had a hard time going to sleep the night before the concert!
The day of the concert! My frynds and I left early so we could beat the crowd. It turned out to be a good idea. We arrived in Huntsville and had a little trouble finding a parking space. Then we got to the parking lot where the concert was going to be held. There was a line there, about a line 50 yards long. And it was not much after five oíclock. But whoa! After about 10-15 minutes the crowd really started to pour in. I would look behind me every so often, and the line snaked around the block and probably farther back! So we got there at a good time. Then at 6 the gates opened and started to let people in! YES!!!
Alright, weíre in!! I wanted to be up close so we wiggled close to the stage. There was music playing while the crew got everything ready for the first gig. And believe me the music was LOUD. I tried to yell to my frynds, but that didnít do a whole lot of good. On that account then I used hand motions and told them I wanted to get a T-shirt. So I went to the stand with all the merchandise and got a shirt, and I realized that a lot of people where coming in now. I hurried back to my frynds, and at 7 Mike Tramp came on stage! Yeah now the music. He said he was going to play only a few because the crew had trouble of some sort. Mike played about 3 or 4 songs and then wished us a lot of fun. After Mike came Peter Frampton. He played real good and got a lot of the crowd into it. Peter played for a long time, and he introduced a new song that we were the first ones to hear. He said if we liked it he would record it. I donít recall the name of the song but after he finished singing it he was walking off stage and I could read his lips saying ĎIíll record ití. After Peter Frampton came .38 Special! Yeah!
It took a little while for the road crew to remove the drum set Frampton used and scoot up .38 Specialís and get everything ready. That was aright though. The clouds overhead didnít look very good. It had rained earlier that day and a few sprinkles were falling. Nothing big though. Now .38 Special was on stage! The crowd goes wild! (hehe sounds like a sports announcer). I liked the outfit Donnie Van Zant had on. It was a black shirt with peace signs in flames going everywhere. Confederate flags started to show up more frequently now too. Here are some of the songs they played (I would like to thank Jeff Cox for this song list, I didnít remember all the songs they sang): 20th Century Fox, Back Where You Belong, Wild-Eyed Southern Boys, Rebel to Rebel, Deja Voodoo (From Resolution CD), Caught Up In You, Rockin' Into the Night, Big Hits Medley with Back to Paradise, Like No Other Night, Teacher Teacher, Stone Cold Believer, Another Chance, and Chain Lightning. Donnie also said that thereís not a day that goes by when he doesnít think of Ronnie Van Zant. If I remember correctly I believe he dedicated Rebel to Rebel to RVZ.
I was really having a good time when .38 Special performed. I think they were really great. Iíd like to go to one of their concerts again. After they were done, I have to say, my legs and knees were aching. After standing for about seven hours it was taking its toll. But then Lynyrd Skynyrd was up!!!! Oh man was I excited! LOL. Let me tell you, I was just fine when LS took the stage! And the weather seemed as if it was going to hold!
Ok now Iím electrified when Lynyrd Skynyrd takes the stage. I yell and scream, at least as much as I could Iím already pretty hoarse from yelling. And I have to say that there were a lot of young people there. They started out with We Ainít Much Different which was really good. Then came I Ainít The One which I always liked. And let me say through most....no ALL of these songs I was saying the lyrics and following the band. Iíd also add that all the people around me were doing the same. Us young uns new the words, and we all had a blast. After I Ainít The One comes Voodoo Lake which sounds really good live. Then came That Smell which I liked singing along with LS. T For Texas was after that. I have to say when Johnny Van Zant said ĎGimme a T for Tennesseeí I yelled my lungs red. After all that is my home state. :-) Next was Simple Man. I believe JVZ dedicated this song to RVZ. It was REAL good. Saturday Night Special proceeded to be next. Then Ballad of Curtis Loew. I thought that was a really good song to hear live. Following was Coming Home. I liked that one too! Shout I really liked them ALL. Then came one of my all time favorites: Gimme Three Steps. Oh man! I just love this song!! Then to make matters even better they played Sweet Home Alabama, my all time favorite LS song. Confederate flags were everywhere, and then a HUGE Confederate flag backdrop was lifted behind the stage. It was awesome. Oh yeah, Alabama Gov. Fob James was also there to recognize Lynyrd Skynyrd and proclaim May 29 ĎLynyrd Skynyrd Dayí in Alabama! In return LS presented James with a signed guitar to display at the capital. Go Lynyrd Skynyrd!!!!!
After Sweet Home Alabama LS went off stage, and the road crew started unplugging things on stage and made it look like it was over! The girl beside me and I looked at each other with the same question on our faces, ĎAre they leaving without playing Free Bird?!í We started chanting Free Bird with everyone else at the top of our already hoarse lungs. After about 5 minutes, if that long, LS came back out. They had changed outfits and now Gary R. came out wearing a Confederate flag vest. It was real cool. That reminds me Leon also changed hats after each song. He sure does have a lot. And strange ones too. He had on one that looked like a fish! Back to Free Bird. JVZ and the rest of the band did a great job playing Free Bird and all the other songs the whole night. It was just really something awesome. I had an excellent time, and I hope to go back to one of LSís concerts again.