Lynyrd Skynyrd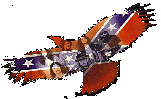 Welcome to my Lynyrd Skynyrd Tribute website. Lynyrd Skynyrd is no doubt the best Southern Rock band ever. I was quickly taken over by Skynyrd's style and songs. I had heard Sweet Home Alabama numerous times, and loved it, however, I didn't know who sang it. Then while on a school trip I heard that song and found out who sang it. Next I heard Free Bird, and I was instantly hooked on Lynyrd Skynyrd and Southern Rock! Skynyrd has that special power and feel that makes their music truly music for your ears.
I would just like to say that when I have one of those days (you know the ones I'm talking about) all I have to do is pop a Skynyrd CD in the boombox and crank it up loud, lay back in a seat, and all the world's troubles go away. And believe me I have a lot of those kinds of days!!! :-)
Here's a picture you can use for whatever purpose (247K).

Please sign/view my guestbook.
Sign My Guestbook
View My Guestbook

American By Birth
Southern By The Grace Of God
Click on image to see more Skynyrd Pictures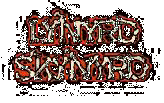 Midi & Wav. files


Some may be large!

Free Bird
Sweet Home Alabama
Gimme Three Steps (Wav.)
Simple Man (Wav.)
Ballad of Curtis Loew (Wav.)
What's Your Name
Gimme Three Steps (midi)
Saturday Night Special

More Pages
Song Lyrics Link
See Lynyrd Skynyrd's Tour Schedule
Now there's a whole page of links.
How about visiting my Southern Rock Page?

What's your favorite Skynyrd song? Tell me

here. Thanks.

What other bands do you like? Here's a few pages of other bands I enjoy listening to.


Fly On Freebirds

Web Rings
:

To join Dinky's Lynyrd Skynyrd Webring click HERE

Submit your page to 34 popular sites for free!
FastCounter by LinkExchange